Back to overview
Our apartment 4 has generous 100 sqm. In this apartment there are three bedrooms. Of course, a bathroom and a kitchen are available.
Since apartment 4 is located on the first floor, it is also well suited for weak walkers.
It is ideal for groups of 6 or more and can easily accommodate up to 12 people. It's perfect for larger groups who need clean and affordable accommodation for a couple of days.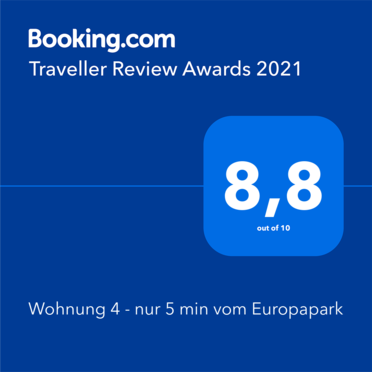 what our guests say
The hostess was very friendly and helpful! The apartment is clean and friendly and in the area there are bakery and shops. We were very satisfied. :)