Welcome to the Guesthouse Adler
With perfect location in the center of Ettenheim / Altdorf

We are only 10 minutes away from Europa-Park
The best amusement park in the world is waiting for you!

WE HAVE DREAMY APARTMENTS FOR YOU
FROM 50-120 SQM - NEWLY RENOVATED WITH EVERYTHING YOU NEED

WE ARE LOCATED DIRECTLY AT THE FOOT OF THE BLACK FOREST
DREAMY LANDSCAPES ARE WAITING FOR YOU!

SHOPPING AND STROLLING IN THE IMMEDIATE NEIGHBORHOOD
OUR GUEST HOUSE IS A FEW MINUTES AWAY FROM THE CITY CENTER

MANY ATTRACTIONS ARE WAITING FOR YOU TO BE DISCOVERED
LIKE THE HOCHKONIGSBURG AND MUCH MORE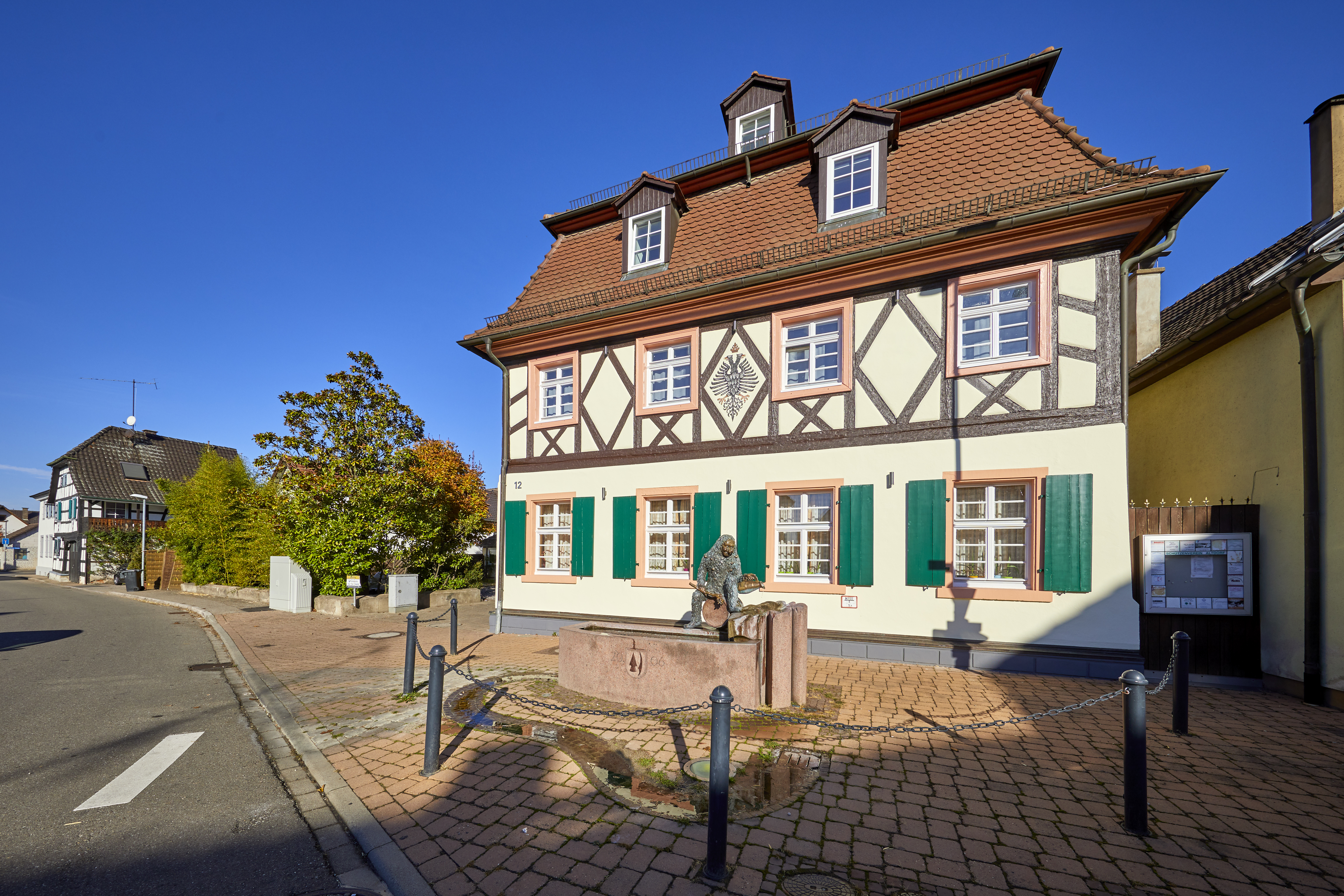 Half-timbered house with style
The guesthouse is one of the most beautiful half-timbered houses in the city of Ettenheim / Altdorf. Centrally located, all necessary shops are easily reachable. A bakery and a butcher shop are just a couple of footsteps away from the house.
It currently has 6 apartments from functional ~ 50 to generous 120 sqm. There is something for everyone. All apartments are newly renovated and offer optimal comfort.
Many thanks to our guests: We are Booking Award winner 2018!
Nice quiet village, modern apartment with chic decor and great hospitality. Was a great short vacation and look forward to the next time.
We arrived with six people. Super big apartment. Was very clean and the landlady has always answered very quickly to questions and also asked if everything is OK. We recommend! If we go back to the Europapark we will ask there first.
Always answered super fast. Everything is as described. All clean. Perfect location. Again and again!
The hostess was very friendly and helpful! The apartment is clean and friendly and in the area there are bakery and shops. We were very satisfied. :)
We enjoyed the stay very much. The apartment was bright and nicely decorated. In just 10-15 minutes you are at the Europa-Park. The communication with our hosts was impeccable and uncomplicated.
Many thanks to Viktoriya and her husband! The communication was just great at any time and super fast. From the apartment we were all very excited, it was so clean that some hotels can take it as an example. We are happy to come back :). Many thanks for everything!
The accommodation is very clean and nicely decorated. Enough space for 6 persons! Thank you, we enjoyed the 2 nights with you very much!