Back to overview
Apartment 1 has about 50 square meters with a small entrance area, two bedrooms, a kitchen and of course a bathroom. It is perfect for groups of 4 to a maximum of 8 people.
This apartment has a little special feature. From it one can see the beautiful Black Forest panorama and also the Europa-Park.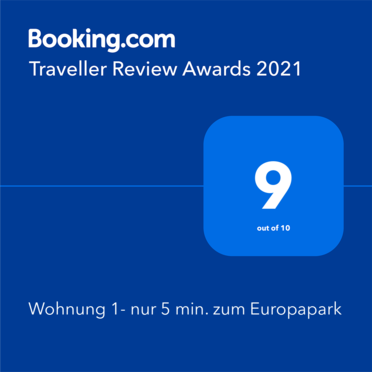 what our guests say
Many thanks to Viktoriya and her husband! The communication was just great at any time and super fast. From the apartment we were all very excited, it was so clean that some hotels can take it as an example. We are happy to come back :). Many thanks for everything!
The accommodation is very clean and nicely decorated. Enough space for 6 persons! Thank you, we enjoyed the 2 nights with you very much!